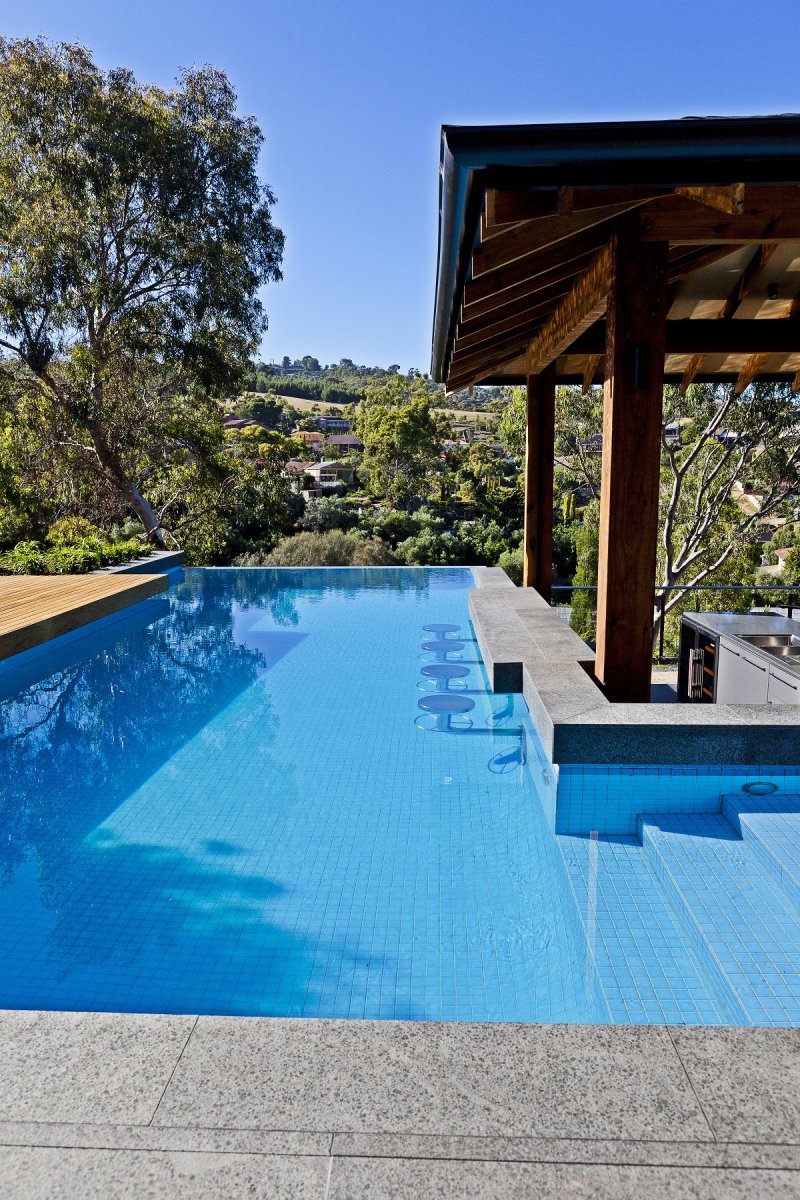 Auldana Outdoor Living Space
Auldana
Design: 2011
Construction: 2012
We are indebted to Don Iannicelli and the team at Glasshouse Projects for this magnificent result!
The original brief was very challenging: an outdoor entertainment area with a resort feel, yet complimentary to the Adelaide Hills landscape. We wanted to entertain large numbers all year round - in spite of the foothill gully winds. The space needed to integrate a pool and bar as an integral part of the design.
 From the start, Glasshouse impressed us with creativity and professionalism, coming up with an ingenious 'pavilion' design, which, turned the most difficult aspect of the job,  a very sharp incline, to its best advantage,  giving the whole entertainment area three dimensional depth.
 Glasshouse Projects confidently dealt with the construction phase. No aspect of the design was too difficult and it was refreshing to see how quickly and professionally they handled issues.
The final result? Well, pictures do not do it justice and 'magnificent' is an understatement.  We have been entertaining non-stop, even in the cooler months, and the space works wonderfully - everything from relaxing meals, to business parties  and large family get togethers. We just love spending time in this space!
Many, many thanks to Don and the team at Glasshouse Projects for a great job. Well done!
/ L & R Davila.